Home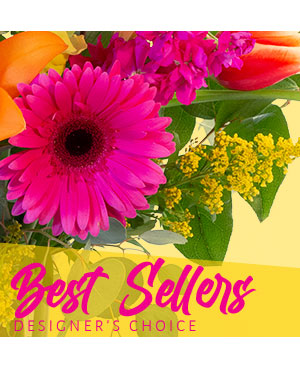 Beautiful Best Seller
Designer's Choice
If you can't decide on the perfect flowers, we've got you covered. We know these flowers will impress because they're our best sellers! What better way to encapsulate all these beautiful flowers than with an arrangement designed by our expert florists? Send our Designer's Choice Best Seller arrangement today.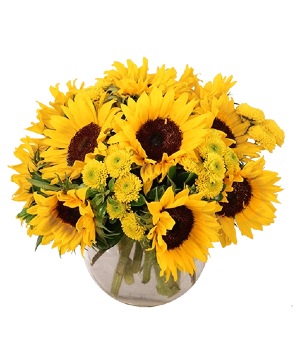 Sunny Escape
Flower Arrangement
Bring home the beauty of sunflowers with our Sunny Escape arrangement! This arrangement is bursting with bright sunflowers. It's perfect for a pick-me-up or to let someone know they are your sunshine! Send some bright and sunny vibes with our Sunny Escape bouquet! Variety of sunflower will vary to what's available.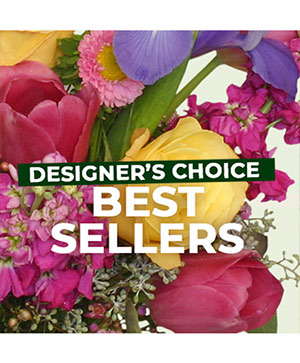 Best Sellers Favorite
Designer's Choice
Not sure what to go with? We've got the perfect gift idea, and we're sure they'll love it because it's full of all of our best sellers! These flowers have been put to the test and they passed! Send these popular flowers to someone you love with our Designer's Choice Best Sellers arrangement.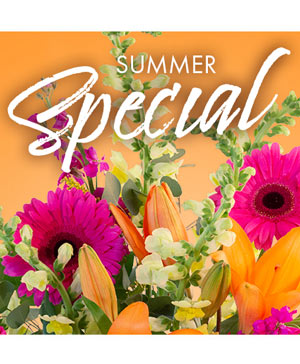 Summer Special
Weekly Deal
The temperatures are up! Keep it cool this summer with a spectacular flower arrangement! Bright and fun, these flowers will stand out in any space. We'll make something that embodies the magic of summer and brings a smile to everyone's face. You'll feel like a kid again when you see these flowers!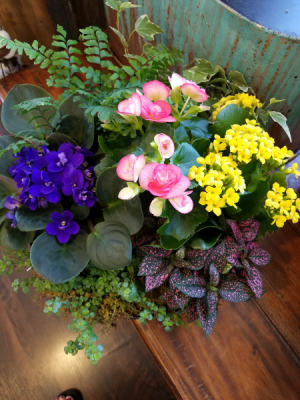 Rain Garden
Blooming Planter
These are our TOP seller! There are 2 sizes and both come with blooming plants and assorted green plants. They are planted in a round metal container with a plastic liner. (container may vary). 10" $55.00 12" $65.00 They are lush and freshly created weekly. A little advance notice is appreciated. Colors of the blooming plants will vary, but you will get a minimum of 3 bloomers.